Let's talk inspiration. According to Merriam-Webster, inspiration has an unusual history in that its figurative sense appears to predate its literal one. It comes from the Latin inspiratus and in English has had the meaning "the drawing of air into the lungs" since the middle of the 16th century. However, before inspiration was used to refer to breath it had a distinctly theological meaning in English, referring to a divine influence upon a person. The definition of inspiration is "the action or power of moving the intellect or emotions; a person, place, experience, etc. that makes someone want to do or create something."
This holiday season we want to take a moment and reflect on a few things that have inspired us at SmileCharlotte.
Something you may not know about Dr. Menaker, besides being a terrific dentist, is that he is a teacher, mentor, and writer. For years SmileCharlotte has had annual goal setting meetings ever January, led mostly by Dr. Menaker. He has led and built this practice for over 30 years and our team and our practice would not be where we are today without his leadership and his inspiration to make us grow. One of his biggest accomplishments was earlier this year when he (finally) published his book, "You Don't Know Spit: Real-World Skills We Were Never Taught in Dental School". Dr. Menaker has written this with the hopes to inspire and help new dentists as they graduate from dental school.  He will be sharing his knowledge and wisdom with dental students of UNC Chapel Hill beginning in 2019.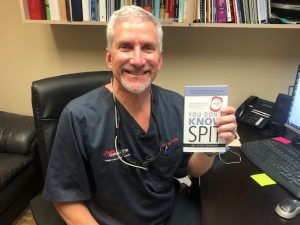 Dr. Rodney has also worked to inspire young people.  For years she presented to a local preschool to talk to children about oral health.  This year she spoke to Chapel Hill Dental School students, at one of Dr. Menaker's conferences, with a lecture on how to find the right practice after they graduate.  For our toy drive, this holiday Dr. Rodney bought a doll that she hopes will inspire a young girl out there to pursue a career in medicine.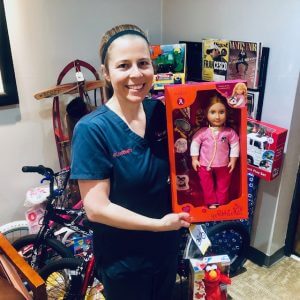 Some of the most inspiring moments we have had this year at SmileCharlotte, have come from you, our patients.  You have shared your amazing stories of overcoming physical disabilities, welcoming your first grandchild, meeting challenges at work, running marathons, graduating from college…the list goes on and on.  You inspire us every day and make our time with you a joy.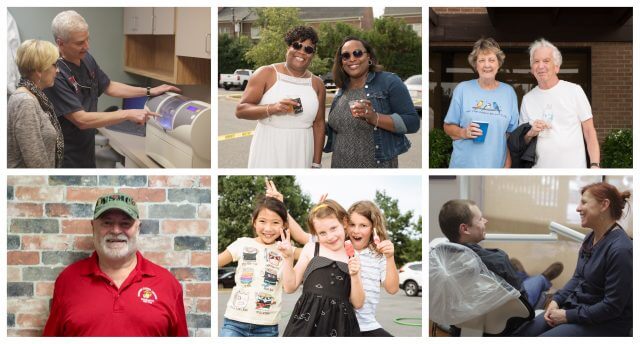 Last but certainly not least, we want to share with you some bittersweet news about our team member and friend, Kay Cowan. Kay has been with SmileCharlotte for almost 19 years, and this year she is retiring. December 31st will be her last day with us. While we are sad to see her leave, we are beyond excited for her next chapter of life. Kay has been such an inspiration in our office. When she started, this small practice had one doctor and two front desk team members.  Today SmileCharlotte has grown to a thriving two doctor practice with four busy front desk team members.  Kay's hard work and excellence as our financial coordinator have greatly contributed to that success and growth.  She has been a role model and friend to everyone on our team. She has cultivated close relationships with many of our patients, and we know that she will be missed.
Kay's children grew up with SmileCharlotte, and now have children of their own, that Kay looks forward to spending time with in her retirement. In 2016 she went on her first dental mission trip and traveled to Honduras to help local people desperately in need of dental work.  Kay is an inspiration to those around her in her faith, friendship, and loyalty. We cannot wait to see what inspires her next!  We know you will join us in wishing Kay a life filled with family, friends, and happiness.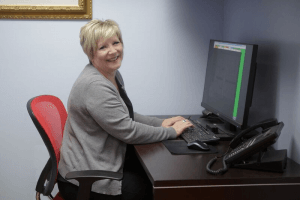 With 2019 fast approaching we invite you to take time to reflect on the things that have inspired you, set new goals, and tell your story.  Join us in 2019 as we dive deeper into the "Life of a Smile", and the inspiring stories that help create who you are.